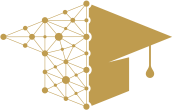 Deep Dive into Innovation & Entrepreneurship Intensive Course
ONLINE Format | May-June 2023
Do you have an idea that you would like to turn into a business? Or would you like to explore your dream of becoming an entrepreneur one day? Then the EURECA-PRO Deep Dive into Innovation & Entrepreneurship Intensive Course is for you! This course is held entirely online.
EURECA-PRO European University on Responsible Consumption and Production is launching a free intensive online course to provide a toolkit for developing an entrepreneurial mindset.
Develop your business idea through a design thinking approach
Design a landing page and check for yourself the actual interest from your target group
Develop your marketing plan and
Pitching perfectly – the "secret" behind good pitches, pitch decks and pitch videos.
Target group: students, staff, young professionals – potential entrepreneurs.
Duration: May 15th, 2023 – June 1 , 2023;
Due date for submission of assignment: June 9th.
Due date for peer review assessment: June 16th.
The detailed course programme is available here.
Instructors and lectures' description is available here.
Participation: Participants can develop their assignment as individuals or members of local pre-defined teams (2-4 people).
Workload: Full participation in the course requires 8-10 hours per week.
Level of participation: The course provides flexibility on the workload, for receiving:
Certificate of Attendance: The participant needs to actively participate in all online lectures of the course.
2 ECTS: The participant has to actively participate in all the online lectures and the consultation meetings with the lecturers, develop an individual or group assignment, and evaluate the assignment of three fellow students (i.e, rubric-based peer review). The 2 ECTS can be awarded to EURECA-PRO students only.
EURECA-PRO Certificate of Specialization in Innovation & Entrepreneurship – The participant has to complete all the following activities:
Innovation & Entrepreneurship Programme Outline:
The deadline for registering for this event was Friday, May 5th, and registration is now closed.