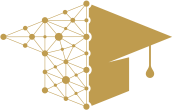 Self-paced Online Activity | June '23
Improve your business expertise through playing! A Business Simulation Game used to provide high-level education in a business environment. "Μanagers-players" will develop competitive entrepreneurial skills.

Target group: Participants need to have basic financial/financial accounting knowledge.
Duration: Self-paced activity available: June 1st – 15th, 2023.
Workload: Full participation in the course requires in total 12-14 hours
Kick-off meeting for game presentation from the instructor on Wednesday, May 31st, 10.00-11.30 CEST
8-9 hours balance sheets and financial indicators analysis
2-3 hours Gaming
The day and time of the kick-off meeting for game presentation from the instructor will be made available soon.
Level of participation: The BGame is organized as part of the EURECA-PRO Innovation Academy Programme.  A certificate of completion is awarded for successful completion of this activity. Participation in the BGame is required to earn the EURECA-PRO Certificate of Specialization in Innovation & Entrepreneurship.
Registration deadline for the Business Game | BGAME event has expired on Friday, May 19th, 2023
Innovation & Entrepreneurship Programme Outline: