STEM Innovation Contest 2023 finals took place at Universidad de León
The Contest promotes invention and problem-solving abilities through collaborative work among students with the support of multidisciplinary STEM researchers acting as mentors.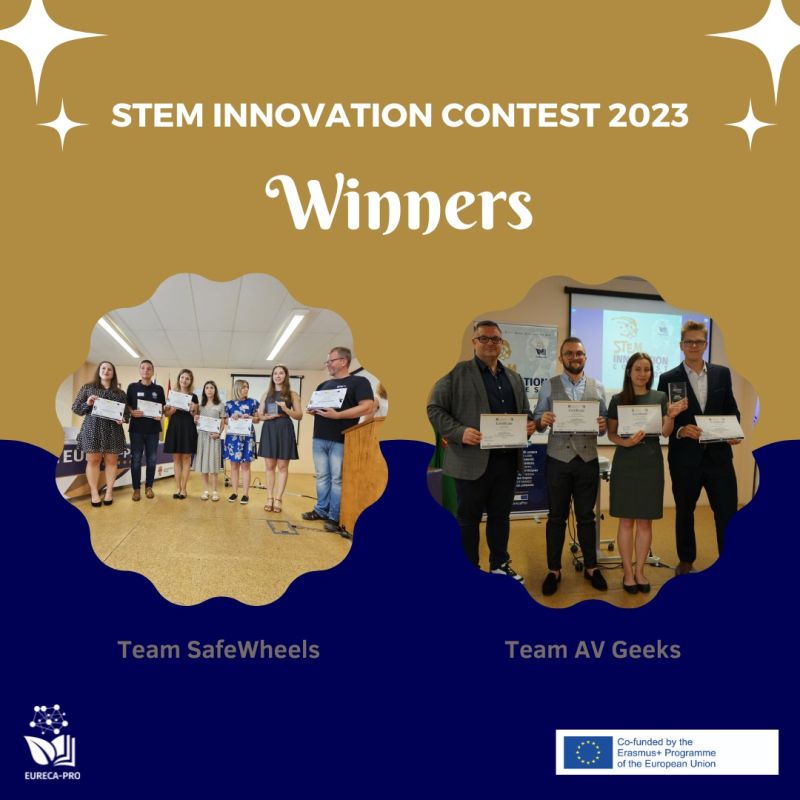 Congratulations to the winners of the
2023 STEM Innovation Contest!
🌟 After months of preparation, the teams gathered at the University of León to deliver their final pitch presentations last week. The 8 participating teams were divided into international teams (students from more than one university) and local teams (students from the same university).
🏆 For the international teams "SafeWheels" from the Silesian University of Technology, Université de Toulouse and Politécnica di Milano managed to stand out with their excellent presentation.
🏆 For the local teams it was "AVGeek" from the Silesian University of Technology who impressed the jury.
😊 EURECA-PRO would like to thank all participants for their great work and inspirational projects.