The ecological footprint of an online class: first EURECA-PRO summer school kicked off at TU Bergakademie Freiberg
On 1 September 2021, the EURECA-PRO Team started the first international summer school on "Responsible Consumption and Production for Digitised Higher Education" at TU Bergakademie Freiberg. 
The topics of the summer school relate to issues of digitised education. Key questions to be addressed can be expressed as follows. Which responsibilities are expected from education institutions when comparing online education with in-person education? What is the ecological footprint of online education? Which new requirements does online teaching place on the infrastructure of universities? How do e-learning opportunities change the mobility of students in Europe?
A total of 20 participants from Austria, Germany, Greece, Poland, Spain and Romania of all seven EURECA-PRO partner universities are dealing with these questions during this first summer school. 
In preparation of the venue in Freiberg, during a pre-school virtual module, participants were required to familiarize themselves with UN Sustainable Development Goal (SDG) 12 on Sustainable Consumption and Production.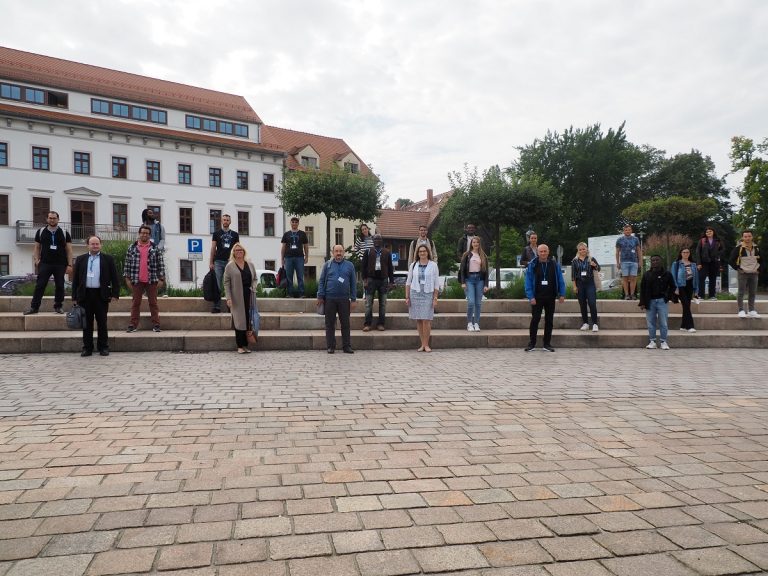 In addition, they were given online language courses in German, Spanish and Polish. Gokhan Gulten, student at TU Bergakademie Freiberg, was impressed the quality of the online class: "The language course was just amazing. I am over satisfied with the quality of the materials and teachers."
Lectures, discussions and a group presentation
The in-person week takes place from 5 to 11 September 2021. The programme provides for lectures and presentations by experts from all seven EURECA-PRO partner universities on the Internet of Things, digitised education formats, technologies for online education, issues of sustainability related to online education, the future of the online classroom and related topics. Participants engage in international and interdisciplinary group work to study, analyse and discuss issues of online education and their implications for sustainability. The outcomes of their work constitute scenarios on various formats of future of learning and study and their impacts on sustainability. At the end of the week, the groups present their scenarios in a plenary session.
"The summer school is an efficient and effective way to improve academic skills and knowledge, providing me with the ability to communicate with an academic environment and collaborate with many different people, meeting new cultures and minds!" says participant Pangiotis Mallios, student at the Technical University of Crete.
Freiberg student Azuhchum Clovis Khan appreciated the diversity of topics and student backgrounds during the summer school: "The topics enhanced communication, networking and understanding of the changes in the educational sector of teaching and learning. In addition, our first group work portrayed diversity in opinions although we finally agreed and decided on a solid conclusion."