Teaching Methodologies Training Courses
Register until the 16th of January 2023
The European University on Responsible Consumption and Production (EURECA-PRO), aware of the need of boosting students' transversal skills competences, is fully committed to the development of a new teaching model that facilitates the reinforcement and application of these competences in the learning process. For this purpose, it is offering a teaching methodology training program for EURECA-PRO academic staff, looking for excellence through increasing the use of innovative teaching methodologies.
Courses will be offered in blended (online and onsite format). There are two different Training Courses to choose from, each one hosted by a different partner university and each one focused on a particular innovative teaching methodology. Visit the Training Courses' programme for more information on the dates and content
The application deadline is 16th of January 2022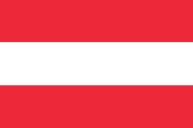 Student-centered Teaching in Higher Education
Montanuniversität Leoben
25 hours course, in English
Dates:
– Online sessions 1st-5th March, 2023
– Onsite workshops 6th – 10th March, 2023
– Online meeting via Zoom end of June / beginning of July
The course aims at facilitating instructors´ self-awareness and self-reflection as teachers and encouraging them to develop a student-centered approach and use methods of active learning.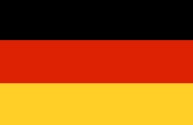 How to bridge the gap between classroom and real-world tasks in an intercultural environment
Technische Universität Bergakademie Freiberg and Mittweida University of Applied Sciences
25 hours course, in English
Dates:
– Online sessions 14th February, 2023
– Onsite workshops 7th – 9th March, 2023
Targeted at foreign language teachers, participants will:
• learn various hands-on methods to integrate into their foreign language classrooms.
• reflect on the applicability of the methods for different language levels.
• examine their role within an intercultural university context.
• will discuss the method of critical incidents to become intercultural sensitive in their own classroom
• strengthen their linguistic competences and intercultural sensitivity by participating in the study visit.