We want to establish a knowledge society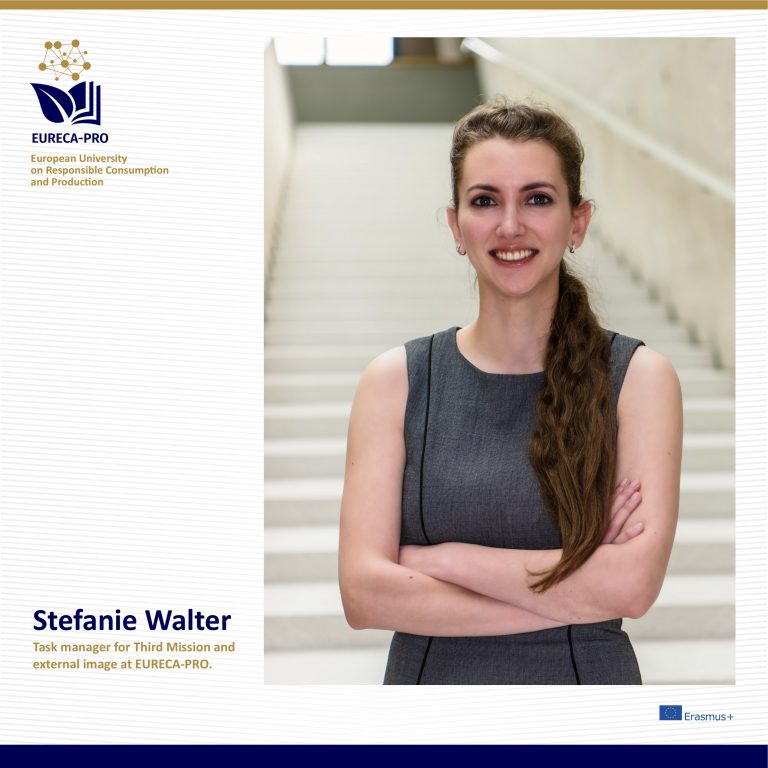 "We want to establish a knowledge society", says Stefanie Walter, task manager for Third Mission and external image at EURECA-PRO. You can read all about what this means and how it might be achieved in the following interview.
Stefanie, you are the project coordinator at Mittweida University of Applied Sciences and the task manager for Third Mission and external image. First things first: Can you explain to us what Third Mission is?
Of course. Universities were traditionally focused on two core values: teaching and research. But nowadays this is not enough anymore as we want to create a knowledge society and not just ivory towers of science. So, a new focus, the Third Mission, was established: the knowledge, research results, and innovations created at a university have to be shared with partners in industry and policy as well as actively spread throughout the public so that benefits for all of society may be achieved.
And what exactly is the goal of your work package? 
We want to actively engage all parts of society to distribute the findings and achievements of the EURECA-PRO alliance as widely as possible. For this we need to establish transfer opportunities as well as the necessary framework to make the exchange of knowledge, ideas, and innovations as easy as possible. It is furthermore very important that we establish and maintain ways to distribute EURECA-PRO's output on responsible consumption and production into wider society. To achieve this, we are developing and implementing new forms of science communication and scientific outreach.
Can you give us an example of an activity or method you might use in this context?
For researchers it is common to share and discuss their findings with the scientific community. To do this, we publish papers or present our work at conferences. However, for many scientists it is still not easy to also communicate these interesting and often important findings to the public. Consequently, we are working with our EURECA-PRO colleagues to help turn their research results into short, entertaining and, above all, understandable videos that will be published on social media. There will be new video formats shortly and you can look forward to seeing them on our channels.  
Are there any other tasks that you are working on right now?
Well, there are always things to do with a project this big. We are for example helping our partners with information pertaining to their work packages but there are also various councils, boards and task forces in which I am involved, where discussions and eventually decisions take place regarding common policies of the alliance, like future research projects. Furthermore, our work package also includes the establishment of courses on sustainable communication as well as social entrepreneurship. Those courses will not only be offered to our students but will also be open to other members of society in the form of micro credentials.
And lastly, please tell us something about yourself and why you joined the EURECA-PRO project.
Before joining the initiative, I studied Media Management, Information and Communication Sciences as well as Sustainability in Macroeconomic Cycles. I just handed in my thesis on how communication can improve the public's acceptance of projects in the energy and raw materials sector. Before EURECA-PRO I have worked as a Cooperation Delegate and Representative for Transfer and Regional Marketing at Mittweida University of Applied Sciences. There are a lot of things that drew me to this interesting project: helping to improve our international research and education network, establishing a pan-European campus with exchange and study options for everybody and last but not least working together, interdisciplinary, on the problems our modern society faces.