The EURECA-PRO (European University on Responsible Consumption and Production) offered a three week 'PhD Journey' with one-week physical mobility for doctoral students at EURECA-PRO partner universities this autumn.
Students were able to choose one of 6 different PhD journeys, each one hosted by a different partner university and each one based on a particular research theme under the umbrella of responsible consumption and production.
During the EURECA-PRO PhD Journey, 30 doctoral students travelled to their chosen destinations for a week full of knowledge transfer and cultural activities. They also had the opportunity to visit museums and companies, to enjoy local food and to deepen their knowledge in their research topics. The EURECA-PRO alliance consists of 9 partner universities from all over Europe. These partners joined forces to enable students and staff to study, teach and research in the field of responsible consumption and production with the long-term goal of a joined virtual and integrated European campus until 2040.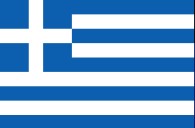 Technical University of Crete:
The PhD Journey visiting students had the opportunity to work alongside professors and also in labs of unique and diverse research focus each, all within the theme of sustainable materials and products. In the context of their training, the students also visited the recycling plant in Chania, where they were introduced to the methods used to recycle materials and derive renewed, useful products.
In addition to visiting various historic places and attractions in the old city of Chania and in the Chania prefecture, the students had the opportunity to enjoy an evening of Cretan delicacies and wine together with their hosting professors and EURECA-PRO-TUC personnel.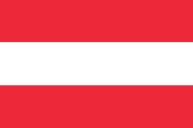 Montanuniversität Leoben:
EURECA-PRO doctoral students interested in clean energy joined the PhD Journey to Montanuniversität Leoben and took advantage of the knowledge sharing sessions, lectures, workshops and various activities related to sustainability and responsible consumption and production.
A tour of the traditional Gösser Brewery as well as trips to the famous Grüner See (Green Lake) in Tragöß and to the Zotter Schokoladen Manufaktur completed the week.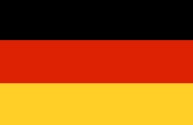 Hochschule Mittweida in cooperation with TU Bergakademie Freiberg:
The PhD journey to Mittweida University of Applied Sciences and TU Bergakademie Freiberg was the perfect opportunity to gain knowledge in raw materials supply chains as well as technical and sustainability aspects.
PhD journey participants visited the largest private space museum in the city. During a "cosmonaut training" they had the opportunity to try on a real spacesuit, taste some space food and learn many interesting details about life in space from the museum's owner Tassilo Römisch. Furthermore, they enjoyed traditional German Christmas markets in the historic city center of Freiberg.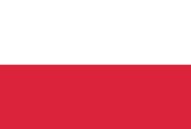 Silesian University of Technology:
The PhD journey to the Silesian University of Technology was focused on Process Automation and Industry 4.0. Doctoral students from partner universities came to the Silesian University of Technology from the University of Petrosani in Romania and Hasselt University in Belgium. In turn, doctoral students of the Silesian University of Technology visited, among others, Montanuniversität Leoben in Austria and Universität Bergakademie Freiberg in Germany.
As Dr. Eng. Marcin Gorski, prof. SUT, director of the Project Management Centre explains: "There have been many similar initiatives over the past two years. We recently had a forum of Young Scientists in Spain, which was also attended by PhD students from the Silesian University of Technology. We are constantly trying to encourage students and doctoral students to visit our partners as part of the consortium".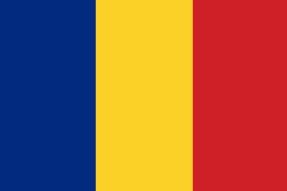 University of Petrosani:
The PhD Journey to Petroșani focused on sustainable exploitation and the use/reuse of mineral resources. PhD students from TU Bergakademie Freiberg and Universiteit Hasselt took advantage of the PhD journey to the University of Petrosani.
The participants visited the Paroseni Thermal Power Plant accompanied by Petrosani University Prorector Dan Petrilean. The Paroșeni Power Station is a large electricity producer and one of the largest thermal power plants in Romania having 4 groups, 3 of 50 MW and one of 150 MW thus totalling an installed capacity of 300 MW. The power plant is situated in the Hunedoara County (central-western Romania), on the banks of the Jiu River. Furthermore, students also visited Dracula's Bran castle in Transylvania.